Computerized Accounting Specialist
This course prepares the students for the most popular bookkeeping, accounting and office software.
Employment Opportunities
Computerized Accounting, Bookkeeping, Accounts Payable and Receivable Assistant, Billing, Credit and Collection, Administrative.
Topics Covered
QuickBooks

Microsoft Excel

Microsoft Word

Microsoft PowerPoint

Microsoft Outlook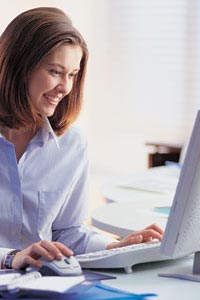 Coupon: $10 off
Mention "CTLA810" for the discount on any class
"If you can dream it,
you can do it".